PHILANTHRO SF Presents: 'GRATITUDE'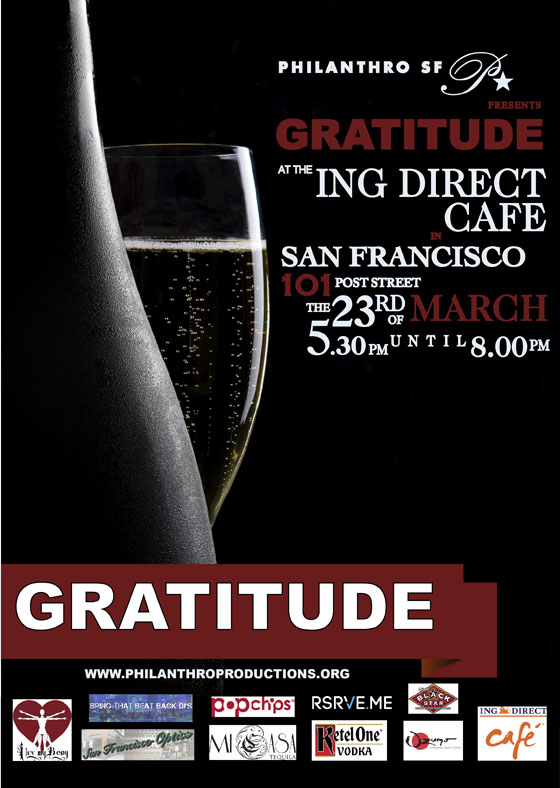 PHILANTHRO SF Presents: 'GRATITUDE'
A FREE Happy Hour you won't want to miss! This event is to express our GRATITUDE to YOU – our SPONSORS, VENDORS, LOCAL MERCHANTS, AND COMMUNITY MEMBERS who've supported us. We hope to continue strong relationships with each and every one of you.
With your partnership, we will continue to support the community by offering unique charitable giving opportunities aligned with local non-profit organizations.
Grab your FREE tickets here.
This entry was posted on Friday, March 23rd, 2012 at 5:00 am
You can follow any responses to this entry through the RSS 2.0 feed.